Storke Memorials has been memorializing Virginians for over 20 years.  Creating masterpieces in stone, marble and bronze is our passion. Whether a family is interested in a headstone, grave marker or monument, Storke Monument Company can be counted on for providing outstanding customer service at a reasonable price. Give David Storke or Carolyn Lane a call or email and let us show you why so many people compare monument companies and choose Storke Memorials.
Our materials include granite, marble and bronze.  We also provide a wide range of monument accessories including porcelain portraits, vases and granite borders.  In addition, we offer a variety of services including:
– Sandblasting
– Hand Etching
– Laser Etching
– Final/Death Dates
– Monument Cleaning & Restoration
– Gravesite Maintenance
We want you and your family to be pleased with this lasting tribute to your loved one, and make sure the monument designs are special.  Our handcrafted headstones are manufactured especially for your loved one.  Our custom monuments, personalized and custom headstones, memorials, gravestones, cemetery headstones, tombstones, engraved monuments, and civic and military memorials have been recognized for their superior quality.
We offer a full selection of markers including grass markers, markers with vase holes, bevel markers, and slant markers.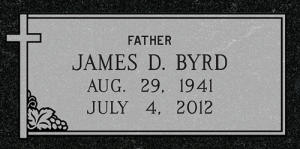 A Ledger Grave Marker is a thick slab of stone, usually 8 inches thick, covering the entire grave. Ledger Grave Markers may be engraved and used as the headstone itself, or may also include a monument or headstone at the head of the grave. We offer a full selection of ledgers.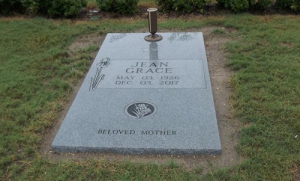 Die and Base Combinations
Upright memorials (often called monuments).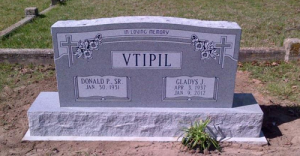 Also called an underground mausoleum.